I was a little skeptical about the whole chiropractic practice specially because my brother is an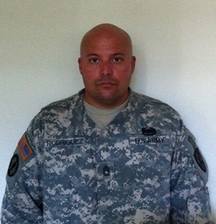 oncologist and he told me not to waste my time. I've served in the Army now for 12 years with numerous deployments overseas wearing gear and equipment that has really put a stress on my back. I tried everything from prescription drugs to all types of massages, nothing worked!
There were days were I couldn't even get out of bed… I decided to give a chiropractor the chance to see what he could do. After about two months of adjustments I have NO pain in my back. This really works!!!
Thanks Dr. Ray!
Coach Fernando Rodriguez