Massage Therapy at Frontier Spine and Health Care
Come experience the difference with massage therapy at Frontier Spine and Health care. We believe in balancing the mind, body, and soul to promote optimal healing. Massage ranging from therapeutic to relaxation can help the body heal in very unique ways.
If you have chronic pain, stress, tight muscles, headaches, menstrual cramps, are pregnant, or just had surgery, we can accommodate you.
If you just want to relax and breathe in therapeutic essential oils while a simulated fire crackles in the background, then don't wait.
Pick up the phone and call us at (786) 353-0740 to schedule your massage today!
Yolanda Sneed MA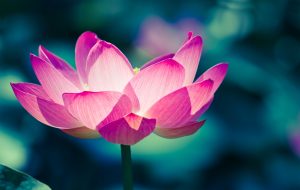 Yolanda Sneed is a licensed massage therapist at Frontier Spine and Health Care Center a chiropractic and functional health center. She has been licensed for over 15 years and worked in various parts of the massage industry including physical therapy centers, chiropractic offices, and spas. She was raised in a entrepreneurial family, with her father a physical therapist and mother a physical therapist assistant. She had the unique opportunity to watch and learn as her parents owned and operated a rehab center for over 20 years. From this she developed a passion for helping and healing others. Her combined massage skills, compassion for others, and her innate ability to nurture is what makes her the therapist she is today. Outside of work Yolanda is a wife and busy mom of three who enjoys reading, baking and spending time with her family.
Adriana Gaviria MA
Adriana Gaviria is a graduate from Acupuncture and Massage College with a license in Massage Therapy specializing in various massage techniques. She has worked in numerous medical settings as a Licensed Medical Assistant and Phlebotomist with years of background experience. Due to her own physical pain and therapy treatments, Adriana has found a passion in helping others. She is extremely dedicated to continuing her education and her growth within the field. Working in challenging environments and offering patients individual care has helped her become the Massage Therapist she is today.
Introducing our new Massage Membership!
$65 Membership Includes your choice of:
1 – 60 Minute Massage per month
2 – 30 Minute Massages per month
$120 Membership Includes your choice of:
2 – 60 Minute Massage per month
4 – 30 Minute Massages per month
*Any additional massages are at normal price and memberships require a 3 month minimum.
You can add a massage membership to your concierge plan at any time!
First Time Massage Experience
25% discount for 30 and 60 Minutes sessions
| Concierge Patients | Fee For Service Patients |
| --- | --- |
| 30 Min – $30.00 | 30 Min – $33.75 |
| 60 Min – $60.00 | 60 Min – $67.50 |