Massage Therapy at Frontier Spine and Health Care
Come experience the difference with massage therapy at Frontier Spine and Health care. We believe in balancing the mind, body, and soul to promote optimal healing. Massage ranging from therapeutic to relaxation can help the body heal in very unique ways.
If you have chronic pain, stress, tight muscles, headaches, menstrual cramps, are pregnant, or just had surgery, we can accommodate you.
If you just want to relax and breathe in therapeutic essential oils while a simulated fire crackles in the background, then don't wait.
Pick up the phone and call us at (786) 353-4325 to schedule your massage today!
Natalie Santiago L.M.T.

License No. MA 41303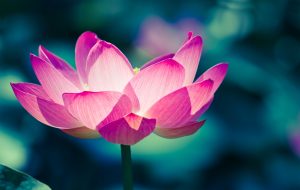 Natalie Santiago is a licensed massage therapist who has been doing bodywork since 2003. She graduated from National School of Technology with a degree in Advanced Massage Therapy. She then trained under David Shae, who taught her in detail his modality of skeletal muscle integration. All of her continued education has been done at Educating Hands. Natalie prides herself on being a different kind of body worker. She has no set routine. Every session is customized to exactly what is needed of the body she is working on. She works with all body types from professional athletes, crossfitters, power lifters, weight lifters, and novice athletes to post-operative, and prenatal clients. Natalie has a passion for helping all bodies perform at their very best by restoring muscle function, maintaining sport specific mobility, and using preventative soft tissue care. She is prenatal certified and has studied neuromuscular reeducation, shiatsu, trigger point technique, energy work, lymphatic drainage, fascial stretching, and many other modalities that she uses to customize each session to the specific needs of the body she is working with. Over the last 15 years, Natalie has helped facilitate healing for many people and looks forward to working with you.
Introducing our new Massage Membership!
$65 Membership Includes your choice of:
1 – 60 Minute Massage per month
2 – 30 Minute Massages per month
$120 Membership Includes your choice of:
2 – 60 Minute Massage per month
4 – 30 Minute Massages per month
*Any additional massages are at normal price and memberships require a 3 month minimum.
You can add a massage membership to your concierge plan at any time!
First Time Massage Experience
25% discount for 30 and 60 Minutes sessions
| Concierge Patients | Fee For Service Patients |
| --- | --- |
| 30 Min – $30.00 | 30 Min – $33.75 |
| 60 Min – $60.00 | 60 Min – $67.50 |